I debated on the best way to do this, and I think the easiest thing to do is simply do Andrew and his children – then do a post with Rebecca and her children. I will cover Nancy J. and the Shaffer children after I discuss Peter. We'll see how that works out.
Andrew Beatty (abt 1774 – 12 Oct 1869) Plumcreek Presbyterian Church Cemetery. This stone was put up in 1893 along with his wife's and daughter Margaret's, after the death of daughter Nancy, who paid for them. All four stones are in the same style.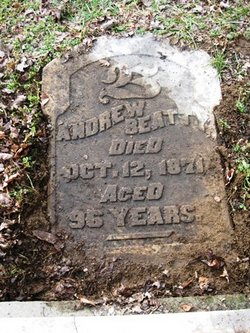 Andrew's wife Sarah "Sally" Unknown (abt 1779 – 15 Mar 1874) Elderton Cemetery.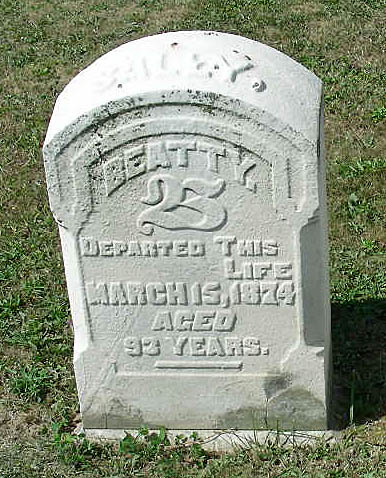 Robert Beatty (25 Apr 1803 – 10 mar 1890). Oldest son of Andrew and Sarah. Robert and his family are buried in the Beatty Cemetery, Sibley County, Minnesota. I have a separate post about Robert and his family coming up.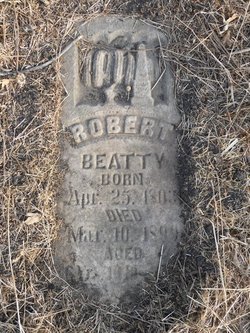 Robert's 2nd wife, Sarah Robinson (11 Mar 1812 – 4 Feb 1875). Sarah is with Robert in the Beatty Cemetery. The burial location of his first wife Nancy Wilson is not known.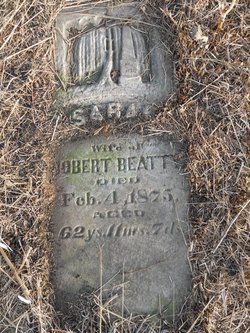 Letitia Beatty Kimmel (27 Feb 1806 – 4 Jul 1895). Oldest daughter of Andrew and Sarah. She is buried in the Elderton United Methodist Cemetery with husband Andrew Kimmel. They had no children.
Letitia's husband, Andrew Kimmel (11 May 1803 – 24 Aug 1879). He and Letitia are in the Kimmel plot, surrounded by a small wooden fence.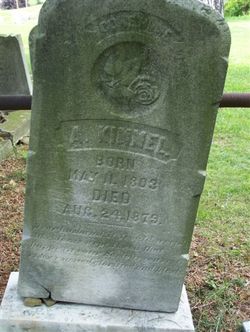 Andrew and Sarah's daughter Margaret (abt 1810 – 24 Feb 1878). Margaret is buried with her father Andrew in Plumcreek Presbyterian Cemetery.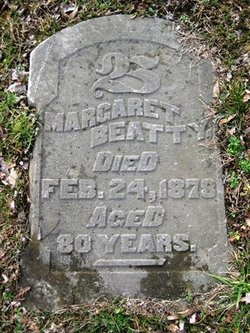 Andrew and Sarah's daughter Nancy J. (abt 1816 – 6 May 1893). Nancy paid for the tombstones with money provided in her will. She is buried with her mother Sarah in Elderton Cemetery.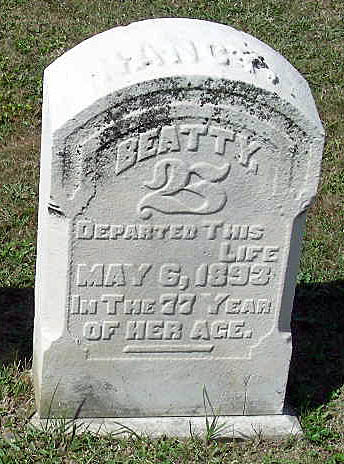 Andrew and Sarah's son William (abt 1818 – 1 Jul 1865). William is with his father in Plumcreek Presbyterian Cemetery. There isn't much left of his stone. His wife Sarah Lewis (abt 1831 – 19 Apr 1904) is in Greenwood Cemetery, Indiana County. Her tombstone may be seen on Find A Grave.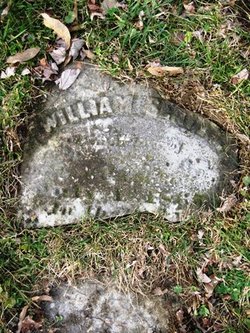 Youngest daughter Rebecca has no stone; her family was covered in a separate post.
Andrew and Sarah's youngest son John James Beatty (Sep 1926 – 2 Apr 1906)and wife Letitia H. (Smith) (16 Jan 1831 – 6 Jan 1896) are buried in Greenwood Cemetery, Clay Center City, Clay, Kansas.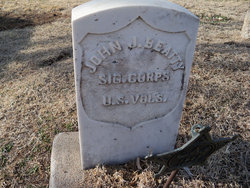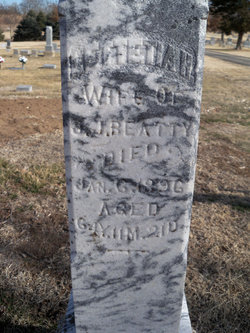 I'll cover Robert's family in the next post.
---

Photos not taken by me courtesy of Ralph Satterfield and other contributors.