Henrietta "Nettie" Ella (Frith) MacLean Abell (1875-1963)
On the 1920 census, we find Nettie with a full house. Nettie, sons Edward 13, and Welling 11, daughter Susie 22, and her two children Nettie and John Stewart, Margaret and husband Harry Walker, as well as Ada and husband John (Jack) K. Stillwell.1 It's my understanding that Nettie charged the married couples the going rate on rent. Margaret and Ada moved out within a year. My uncle Craig said his father Harry couldn't wait to get out of his mother-in-laws house and they relocated to Philadelphia. Susie married Edmund Griffin in about 1922 and moved out also.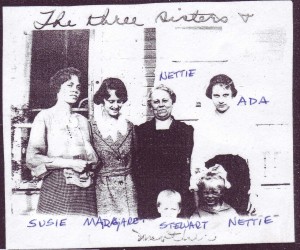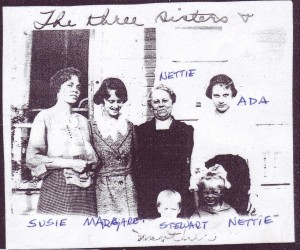 In the early 1920s, Nettie married Alfred Abell. Alfred was born 26 May 1870 in West Hoboken, Hudson, New Jersey,2 and worked as a foreman for the coal company. He was the son of Thomas and Rachel (Unknown) Abell and (based on census records) had been previously married to Georganna Streit in about 1903. I don't know if they were divorced or if she died. They had no children. By 1940, Alfred had relocated to Greene County, New York, but both he and Nettie still list themselves as married. Alfred died there 14 Jun 1962.3 I have not yet found out if they ever divorced. If anyone wants to hunt the records, everything would have happened in Nassau County and most likely in Mineola or North Hempstead.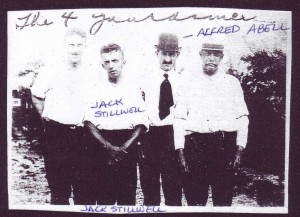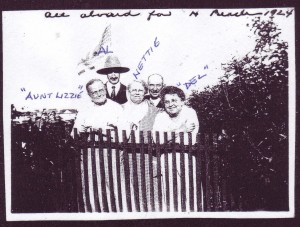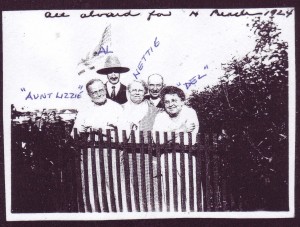 The interesting part of this relationship is that none of the grandchildren knew they were married. My mother Shirlee and her brother Craig thought Alfred was the handyman because when they visited; they ate at the dining room table and Alfred took his meals in the kitchen. I also heard him referred to as "the butler" because he sometimes served the food before retreating to the kitchen. Nettie also did not speak to him during these times. My mother never heard Nettie refer to herself as Abell, and recalls that when she wrote to her grandmother, she addressed her letters to Mrs. Nettie MacLean.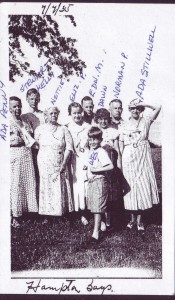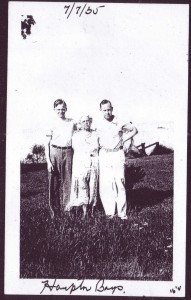 My mother spent many summers on Long Island with her grandmother and cousins in the 1930s and '40s. She and Craig both spoke of their grandmother frequently. According to them, Nettie definitely ran things in the family and when she spoke, they all listened and did as they were told. As my mother got older, she became more open about her grandmother, referring to Nettie as "warm when it suited her" but "hard as nails" underneath. She took in her grandchildren, but they were expected to work for their room and board. She was known to meddle and manipulate her children when it suited her, and was not above naming a child (her son Welling Seeley MacLean) after a wealthy childless relative in hopes he would leave his namesake something.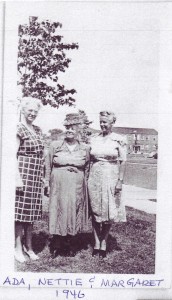 Nettie lived with her son Edward and his family until her death on 21 Dec 1963 in Mineola on Long Island. She was buried in the Roslyn Cemetery and shares a tombstone with first husband George. The two spellings of the last name make it very clear to me that Nettie was a woman who lived life on her own terms and did things her own way.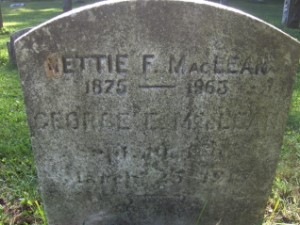 ---

Footnotes
1. 1920 U.S. census, population schedule, Roslyn, No. Hempstead, Nassau, New York, dwelling 187, family 152, MacLean, Nettie; digital images, Ancestry (accessed 12 May 2014); citing National Archives and Records Administration microfilm T625. Cit. Date: 12 May 2014.
2. database(accessed 3 Jul 2014), Alfred Abell, 26 May 1870, W. Hoboken, Hudson, New Jersey, Thomas and Rachel Abell; Ancestry.com. New Jersey, Births and Christenings Index, 1660-1931. Cit. Date: 3 Jul 2014.
3. database(accessed 3 Jul 2014), Alfred Abell, 14 Jun 1962, Catskill, Greene County, NY State Death Cert. #1962/46790; The New York State Death Index, 1957-1963.